Having a semi-truck wash is a great way to keep your big rig in great shape. If you have a commercial truck fleet, or even if you just use a truck for your own business, it is essential that you keep your rig clean and safe.
Brushless Semi Truck Wash Systems
Whether you're a fleet manager, bus company, trucking company, or a mining firm, you'll appreciate the efficiency and quality of Brushless semi truck wash systems from InterClean. The company's fleet wash systems are designed to suit the specific needs of the trucking industry. These systems are designed to provide a clean vehicle at a fraction of the cost of traditional hand washing.
InterClean's patented brushless technology is the only system on the market that delivers the cleanest vehicle possible with little to no manual labor. It's designed to clean complex shapes and shapes with unusual angles, like tractor trailers, large industrial trucks, buses, and trailers, as well as locomotives, rail cars, and trucks in the transportation industry. It can wash and de-salt large trucks in just 90 seconds.
InterClean's specialized detergents are ideal for transport trucks, trailers, and pick-up trucks. The company's aluminum brighteners are specifically designed for toughness washing. The company also manufactures a range of fleet washing detergents, which include the high-powered SP Cleaning detergents.
The company's patented high-pressure spray arches provide a high-powered wash results that can be customized to meet your specific truck cleaning needs. The Santizing Rinse Arch, in particular, cleans vehicles to the high standards of the food industry. It's not surprising that a number of leading Ontario municipalities use InterClean's automated wash solution.
The Super Water Wizard Truck Wash is an example of an InterClean system designed specifically for the needs of large industrial trucks and buses. The system features powerful cleaning arches, high pressure tire washers, and chemical tire cleaners. It can be installed at warehouses or distribution facilities.
How to Save Money on Semi-Truck Wash Systems
Using an automated truck wash system can save you thousands of dollars a year in labor costs. This cost savings can pay off the initial setup cost in two years.
In addition, an automated truck wash can clean up to nine times faster than washing by hand. This can help to reduce truck downtime and save trucks from being pulled over by Compliance, Safety, and Accountability Inspectors.
While an automated truck wash system is a costlier investment, it will also pay for itself after three to five years. The biggest benefit is that trucks will be returned to the road faster.
The traditional truck wash process takes 45 minutes per truck. This means that a 400-ton haul truck will take six hours to clean by hand.
In addition, manual truck wash systems require more manpower. This means that a crew of three workers can wash five to eight trucks a day. Depending on the speed of the truck washer, the number of trucks that can be washed may also vary.
An automated truck wash system uses hundreds of gallons of water to clean out the tanks. This wastewater must be contained. It is also necessary to have the proper plumbing and electrical connections.
An automatic truck wash system also helps to maintain a professional appearance. This can help to attract potential employees. It also helps to build brand recognition and reputation.
Wash & Chemical Tips For Commercial Fleets
Using the right chemicals can make all the difference when it comes to washing a vehicle. Whether it's a car or a truck, you need to know what to use, and how much to use.
The best chemicals for cleaning trucks are those that can lift dirt off of the surface. If the dirt is already on the surface, you can just let it air dry. Otherwise, you'll end up with streaks. The best chemical for this is an alkaline soap.
There are also some abrasive chemicals you can use to scrub the truck. These are usually corrosive and can be hazardous to you and your passengers. But if you're using them to keep your fleet running smoothly, they might be worth the risk.
You might be wondering if there's a special wash and chemical for commercial semi truck fleets. The answer is yes. There are several, but the most common method is pressure washing. It's the most effective way to clean large vehicles because of the amount of debris they accumulate. The process involves spraying the truck with a chemical, letting it sit for several minutes, then rinsing it with clean water. This way, you don't have to worry about scrubbing the truck all the way down.
The most important thing to remember is to use the right chemicals to make the task easier. For example, the most common chemicals used for this job are acids. These acids are typically corrosive and are used to break down carbon-based soils.
Brushes That Clean Your Big Rigs
Choosing a high quality brush to clean your big rigs is a long term investment. The best brushes are hard wearing and will stand the test of time. Using the right tools for the job is the best way to ensure your vehicle will look its best.
There are many brushes on the market that can be found online and in the local retail store. One of the best choices for your money will be the ten-inch brush, which is designed to fit into a five-gallon bucket. It is also a good choice for anyone looking to clean their vehicles or truck wash. The brush features a soft bristle that is durable and resistant to alkalis and solvents.
You may want to consider a larger brush for more comprehensive cleaning of your big rigs. These are available in cases of two, three, or four, making it easy to purchase the right size for your specific needs. The brush is made from premium quality materials and comes with a two to four foot telescoping brush handle. It also features flagged bristles that will get your truck sparkling clean.
There are many other high-quality brushes on the market, but the best ones will be worth the extra dollars. A good brush will ensure your truck looks as good as it did the day you bought it, while also protecting your paint job from the inevitable wear and tear.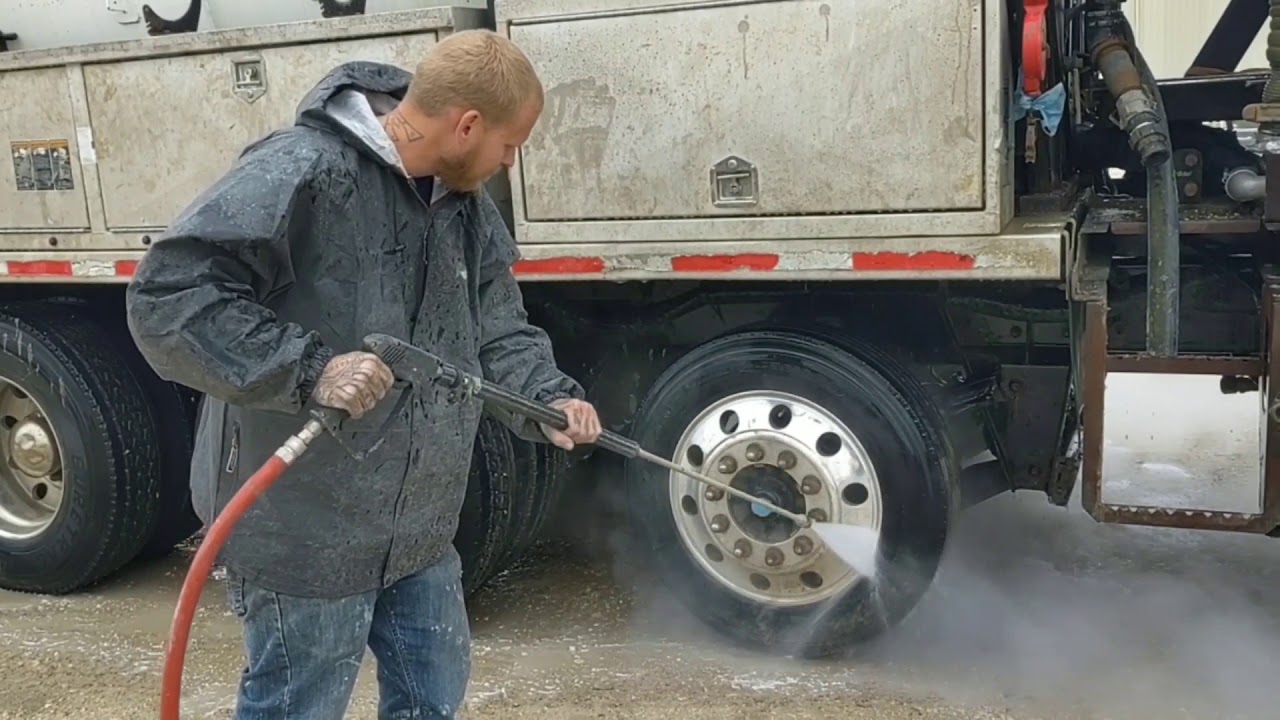 Here's Why You Should Wash Your Truck Here
Taking the time to wash your semi may seem like a chore, but it is a great way to show off your vehicle and it's impressive paint job. It's also a chance to display your pride of ownership. You may also want to consider taking the time to wax your ride. Using a high quality wax will protect your paint from the elements and keep it looking good.
Aside from a thorough wash, you'll want to make sure to do other small maintenance tasks like buffing your tires and polishing your tires. This will ensure that your ride looks brand new even if it is only a few months old. Lastly, you may want to consider a new coat of paint if your ride's paint job has seen better days. There are plenty of good quality paints available on the market today, so it's important to shop around.
While you're at it, you may also want to check out a few of the local trucking companies and ask about their special services. Some of these companies provide services such as tire dressing, tire repair, and tire polishing. You'll also want to check out the company's blog and read up on their trucking safety and training programs. You'll also want to make sure you get the best deals on insurance, fuel, and maintenance. After all, your semi-truck is worth a fair amount of money.
The Benefits Of Cleaning Your Semi-Trucks
Keeping your semi-truck clean is important for many reasons. It's safer for you and others around you. It also helps fight corrosion. It can help you save money on maintenance. It also makes your business look more professional.
The first step in cleaning your semi-truck is to remove trash. This will help prevent dirt from falling onto the floor. You can also wipe the windows clean. It's also a good idea to replace your cabin air filter. The filter may be too dirty for the air quality inside the truck.
The second step in cleaning your semi-truck is to use a degreaser cleaner. This will help keep the floor of the truck clean. You can also use a soft cloth to wipe out the windows. The smoke film can be removed easily with a micro-fiber cloth.
Cleaning your truck will also help you avoid hassles from DOT. It will also allow you to identify problems early. This will help you save money in the long run.
Cleaning your semi-truck is not as hard as you might think. It's important to do it as quickly as possible. It's a good idea to vacuum the floor before you begin cleaning. This will also help prevent dust from building up.
Steaming your truck cab is also important. Steam can remove stains from between seats and in the drivers' area. It also restores shine to the surfaces in your truck.