RC semi trucks are a fun way to bring your favorite vehicles to life. The wide variety of trucks available on the market makes it easy to find something that suits your needs. You can find truck models from various brands, including Tamiya, Revell, Camel Jungle Express, and Globe Liner.
Tamiya RC Trucks And Cars: Here's What You Need To Know
Whether you are into building models or love trucks, Tamiya has a great line of RC vehicles. These include cars, trucks, buggies, and scale monsters. Tamiya is well-known for its premium quality and engineering. Its models are generally on a 1/10 scale and are often available in kits or ready-to-build models.
Tamiya RC trucks are high performing and offer realistic driving experiences. Tamiya also has a wide variety of vehicles licensed by various manufacturers. These models include licensed Mercedes-Benz vehicles, scale brand replicas, and civilian vehicles.
Tamiya also makes an impressive line of trailers. These include fuel tanker trailers and flatbed trailers. These trailers can be connected to any Tamiya tractor truck. Some of the trailers include motorized support legs. These legs are adjustable to fit the chassis.
Tamiya also offers an extensive line of paint, parts, and tools. These products help the modeler to complete their vehicle. The manufacturer also provides Educational Kits that help children learn about science and technology.
Tamiya RC semi-trucks feature realistic body parts. These include aluminum side channels, plastic cross members, and metal leaf spring dampers. The bodies are black with plastic end caps. The chassis is also made of aluminum. These parts are much heavier than plastic, ensuring the model looks realistic.
Tamiya RC semi-trucks also feature a Multi-Function Control Unit. This unit is mounted inside the cabin of the truck for convenient access. This unit also provides many truck-related sound effects. This unit requires an analog radio. It is not included with the Tamiya Big Rig R/C Model Assembly Kit.
Tamiya RC trucks offer fun driving experiences and a realistic look. You can also find a wide selection of ready-to-build chassis and kits.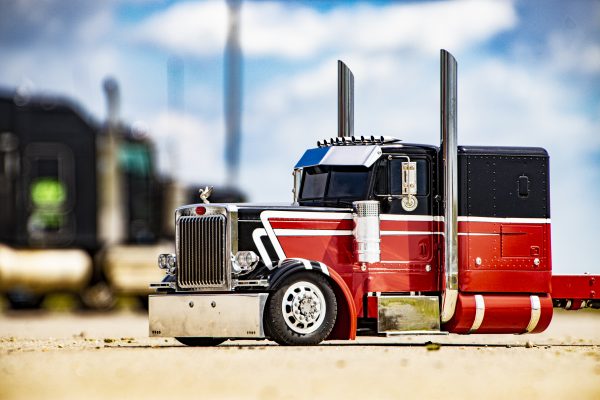 How To Put Together The Tamiya 56301-King Hauler 1/14 Scale RC
Among the many RC semi-trucks, the Tamiya 56301-King Hauler has been around for a while. This scale model has a 540 brushed motor and a metal ladder frame chassis. The aptly named King Hauler was the first in Tamiya's long-running 1/14 scale Tractor Truck line, whose namesake model was first released in 1993. It's a hefty vehicle with two driven rear axles, a three-speed gearbox, and a realistic suspension setup featuring leaf springs.
The King Hauler also sports a Multi-Function Control Unit (MFCU), which offers many functions, including lights, sound, vibration, and even a microphone. The MFCU comes with a multi-function control module and has been tested to operate multiple positions simultaneously. The best part is that you can switch gears between them using a 4-channel transmitter.
Although the TFCU offers the most functions, the King Hauler's main draw is the scale model chassis, which features two driven rear axles and a realistic suspension system featuring leaf springs. The vehicle is powered by a 540 brushed motor and offers an actual ladder frame chassis made of aluminum. The aforementioned three-speed gearbox makes for a smooth ride. The King Hauler also has a smattering of other details, including an oversize load sign, a bug shield, a roof spoiler, and a rumbling hood. The best part is that you can also get this model as an assembly kit, which is a nice touch.
The Tamiya King Hauler may not be the best RC semi-truck in the world, but it is one of the most fun to drive. Its other highlights include a realistic suspension, a three-speed gearbox, a metal ladder frame chassis, and a 3-speed gearbox allowing for 3-speed gear changes via a 4-channel transmitter.
Tamiya RC SemiTruck Models
RC semi trucks come in all shapes and sizes. Aside from the typical beefy pickups and flatbed trailers, Tamiya has a knack for churning out several nifty ones. The company is undoubtedly a proud aficionado regarding RC scale tractor trucks and their ilk. The best part is that you can order them directly from the manufacturer - no waiting for a phone number to be dialed in. The company is a well-oiled machine when it comes to the supply chain. It would be best if you were prepared to pay a premium for a product that is in high demand. The company's burgeoning fleet is so extensive that it takes effort to track them all.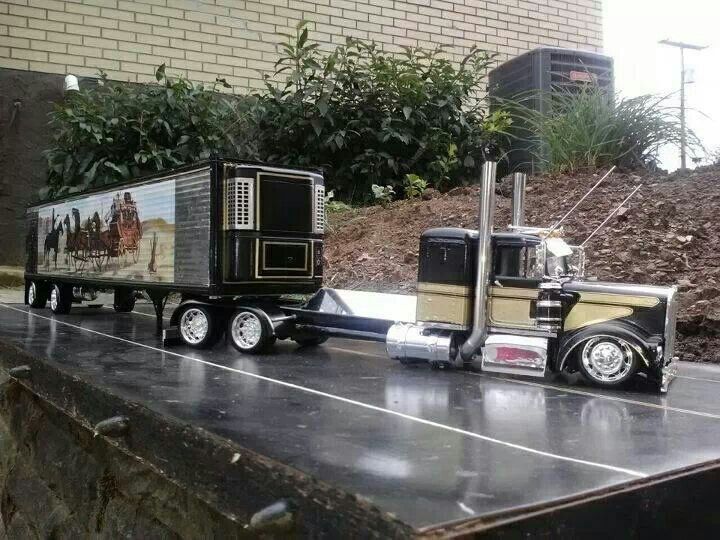 The Camel Jungle Express RC Semi Truck
RC semi trucks are a fun way to engage your young one's imagination. They can maneuver a tractor and trailer down city streets and bike paths or even deliver cargo. The toy may have several functions depending on the model, from a natural-sounding horn to a working light system. It's important to note that the best of these models will take some practice to master. This article will highlight some of the top models available.
The Camel Jungle Express is a 12-wheel semi-trailer made by Velocity Toys. It's a reasonably priced model, and it's also a battery-operated remote-control truck. Despite the name, it's not an electric vehicle but will run on included batteries. The toy itself is a good size and is a good choice for pre-teens and teens. It's not very exciting to drive, but it's good value for the money.
RC semi trucks also come in more expensive varieties, such as the Tamiya King Hauler. This is a kit, which means it's unpainted and has a three-speed gearbox and natural oil shocks. The kit also includes a 4-channel transmitter and natural sounds. The only drawback is that it's not exactly cheap. It takes some patience to build, and you should do a bit of reading before you start. However, it's also the best RC semi-truck in its price range.
The RC Blue Semi Truck with Trailer is an excellent example of a toy-grade semi-truck. Its features include rubber tires, accented wheels, and LED lights. It can move forward, backward, and left and even has a small rear window.
RC Peterbilt 359 Goes To Work
RC semi trucks are designed to haul different types of loads. This includes cargo trailers, open-top trailers, and oil tankers. They also have a variety of features to give them a realistic appearance. Electric or gasoline motors can power them. These engines are designed to provide maximum control. Some have been modified to go up to 60 MPH.
Revell is a well-known manufacturer of RC products. Their line of products includes the Peterbilt 359. They also make the Ertl Big Farm truck. They have models that range from 1 to 25 scales.
The Ertl Big Farm truck has many realistic features that replicate the car. It has lights designed to look natural and sounds similar to the real. It also has an extra set of wheels that are designed to be able to move when the truck is in motion. This model is also one of the more affordable RC semi-truckstrucks on the market. It's an excellent gift for kids. You can purchase it online at Amazon with free shipping.
The Peterbilt 359 is a common sight on highways. It has been hauling goods across the United States for decades. It's a symbol of dependable performance. Peterbilt trucks are known for their high quality, durability, and low maintenance. They are also built to the same quality standards on the inside and outside.
Look no further if you are fantastic for an awesome RC semi-truck for a child. The Tamiya King Hauler Semi Truck is a great option. It's available for a low price, and it has excellent reviews.