Having your semi truck repaired is not only vital to the safety of your car, but it can also help you keep your vehicle running smoothly. Preventative maintenance and service can help you avoid costly repairs, and you can also find a repair shop with the tools and resources to handle your repair needs.
How To Preventive Maintenance On A Semi-Truck
Regular servicing and preventative maintenance on your semi-truck are essential not only for ensuring the longevity of your vehicle but also for avoiding unexpected problems. Depending on your fleet size, preventive care can take time to implement. However, a comprehensive fleet management solution can simplify the process.
A preventive maintenance plan can also save truck owners money. It can lower the cost of emergency repairs and increase the lifespan of your vehicle. Typically, preventative maintenance includes replacing parts that wear out over time.
A preventive maintenance checklist for your semi-truck should include current mileage, a list of parts, and details about your vehicle. These will consist of the brand, the year the car was acquired, and the frequency of activities.
A preventive maintenance plan should also include inspections, as well as other routines. For example, a brake system inspection can help prevent a potentially dangerous crash. Similarly, checking fuel levels and air pressure can help you avoid a costly breakdown.
Brakes are one of the essential life-saving systems on any vehicle. When they are worn out, they can cause severe injury or even death. Therefore, a comprehensive brake inspection before each trip is a good idea.
Checking the headlights, brake lights, turn signals, and batteries can also be done to ensure safe driving. Other components that need regular maintenance include the tires, air pressure, fuel, brake lining, and antifreeze.
Where to Look for Semi-Truck Repair?
Whether you need a routine checkup or significant repairs, you'll want to find a semi-truck repair shop with the resources to get the job done right. The process can be complicated. However, it's essential to keep a few key things in mind.
Please check with the Better Business Bureau if you need help finding where to look. They'll have a list of local businesses that specialize in truck repair. You can also check with your friends and family to see if they've used a particular repair shop. Getting referrals from people who drive the same make and model of the truck can also be helpful.
You also want to find a shop that offers convenient payment options. These can make the repair process faster. They also eliminate the cost of mailing checks and making payments in person.
Finding a shop with resources means finding a large inventory of parts, trained mechanics, and plenty of bays. You also want to make sure that the shop's management knows the repairs you need. They should explain the process, the costs, and any issues you may have.
It's also essential to find a repair shop that is family owned. Family-run businesses place a high value on customer service and superior work quality.
It's also a good idea to find a shop near your home. If you have to travel to the shop for repair work, you'll lose time out of your day.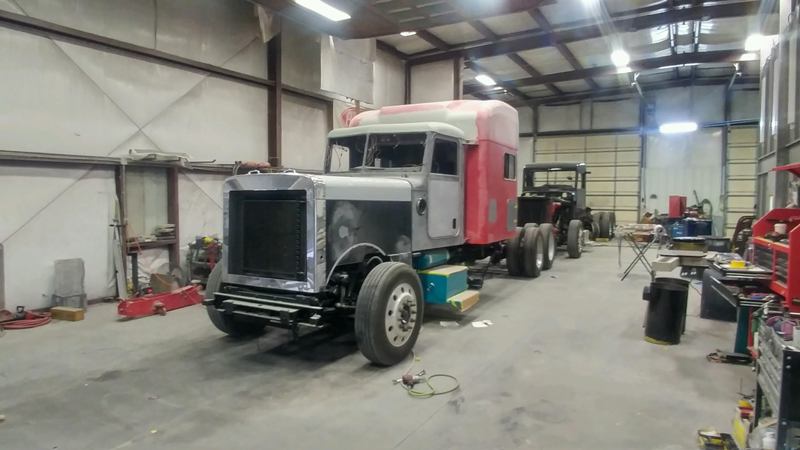 Air-Ride Equipment: Why It Matters & How It Can Help You
Using air-ride equipment on your car has its advantages. For starters, it can make your ride more comfortable and stable. In addition, it can also give you a leg up on the competition regarding fuel efficiency. On top of that, it can help improve your safety in the event of an accident.
The best part is that you can get air-ride equipment that's affordable and easy to install. You don't even have to rip your truck apart to do it! Similarly, you can buy air-ride equipment for your car. You can purchase the necessary parts to make your ride feel more comfortable and stable, increasing fuel efficiency. The next time you're in the market for a new ride, don't be afraid to ask your mechanic about air-ride equipment! It's a worthwhile investment.
Lastly, you can save your life by getting your truck's best air ride equipment! Luckily, you can find it at Betts Truck Parts & Service! With an inventory of over 60,000 parts, you'll find the part you're looking for in no time. Moreover, it's one of the few ways to ensure you'll get the best price in the industry!
How to Replace a Low Coolant Sensor in a Semi-Truck
A low coolant sensor in your semi-truck is dangerous to your engine and annoying and expensive to fix. However, it can be more complex than replacing the sensor. If you're in the market for a replacement, a repair shop can help you diagnose the problem and fix it.
The best way to test your coolant level sensor is to plug it in and run it with the engine running. You can also use a thermometer to find out how much coolant is in your machine.
Coolant sensors are usually installed in the radiator or the coolant reservoir tank. They monitor the amount of coolant in the system and warn the driver if it is too low.
A coolant-level sensor can be a float or an electric sensor with electrodes. Both can be tested, but a float-type device is more likely to cause low coolant warnings.
A coolant level indicator is a warning light on your dash that will light up if your coolant level falls below the minimum or maximum. It will also display the actual coolant level when cold.
The coolant temperature indicator is a small sensor that fits in your palm. It's designed to give real-time temperature readings of the coolant in your engine. The hand is located near the thermostat housing and is made of brass to avoid corrosion.
Drivetrain and engine problems can take your truck off the road.
Fortunately, a good quality maintenance program will keep your semi on the road. The best part is that the maintenance can be done cheaply. It is no secret that a properly maintained vehicle will last longer. This is especially true if a courteous, well-informed driver is driving the car. It also paves the way for your company to stay competitive in a tight economy. Keeping your fleet of trucks on the road can mean the difference between success and failure.
Keeping the fleet in tip-top shape can be pretty challenging. The best way to ensure that you are always driving the best vehicle for the job is to take care of maintenance before it is too late. From oil changes to routine inspections, savvy driver can ensure that their truck remains in tip-top condition. If you're looking for the best way to stay on top of your game, take advantage of the maintenance plan provided by your truck dealer. Proper maintenance will keep your vehicle in tip-top shape for a fraction of the cost of a new car. Proper maintenance can also keep your fleet on the road, avoiding the dreaded downtime. The proper maintenance will also ensure you get the most out of your fleet's budget.
What Involves A Commercial Vehicle Loan?
Whether you are starting your own trucking business or you own a fleet of trucks, a commercial vehicle loan may be the right option. This loan can help you buy new trucks or repair existing ones.
When applying for a loan, borrowers must provide details about their business and credit. Lenders may also require a down payment. The down payment will help to reduce the risk of the lender.
A down payment is generally 15 to 20% of the purchase price, which includes taxes and other fees. Lenders may also require a credit check fee. If the borrower has poor credit, the lender may require a down payment as high as 35%.
Several online lenders offer equipment loans for trucking equipment. These lenders often offer attractive interest rates and repayment terms.
You can get a loan for 100% of the truck's value if you have a good credit history. Lenders may also offer no-money-down loans. However, these loans may require you to finance the entire purchase.
A commercial vehicle loan is often better than leasing, as you can use it for repairs. Equipment financing can cover the costs of repairs and keep working capital available for other business expenses.
Wells Fargo offers several types of semi-truck financing. These include term and open-ended leases and equipment lines of credit. Their rates are higher than the industry average. However, they also offer seasonal payment structures and flexible loan terms.